Project Overview
We Love Home
We Love Home is a interiors & lifestyle blog written by Maxine Brady, an interior stylist living in Brighton, England.
Pixel Perfect worked with We Love Home to refresh her web presence and improve the overall user experience.
The website is We Love Home's primary business and marketing tool.
Deliverables
Online Strategy
Responsive Web Design
Customized WordPress Theme
Search Engine Optimization (SEO)
Instagram Gallery
MailChimp Integration
Customized Social Media Tools
Client Testimonial
Larry helped me redesign my blog from scratch – putting in endless hours and meetings to make sure I was super happy. Yesterday, my blog was been shortlist for a very prestigious award – as Best Lifestyle Blog. A big part of this was the design. Thanks Larry!!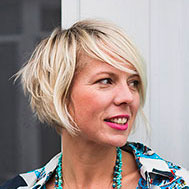 Maxine Brady
Founder, We Love Home