Project Overview
NWIC Inc.
NWIC is a high-speed internet provider located in Vineland, Ontario. They serve both residential and commercial customers, and are Niagara's largest ISP.
Pixel Perfect worked with NWIC to build a robust marketing website and lead generation platform.
Deliverables
Online Strategy
Responsive Web Design
Content Management System
Search Engine Optimization (SEO)
Digital Marketing (Facebook / Instagram)
Traditional direct marketing
Graphic Design
Client Testimonial
Pixel Perfect is a fantastic company to work with. We've been working with Larry for over 10 years, and he has always had a talent for bringing our visions to life. He is always up for the task, with the utmost professionalism. Pixel Perfect is a very talented firm, with quick response time with thorough execution.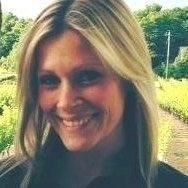 Sarah Aymar
Marketing, NWIC