If your website is getting traffic but failing to convert visitors to leads or customers, chances are you're missing a call-to-action.
What is a call-to-action?
A call-to-action is simply instructions on what you'd like the visitor to do.
Some examples of activities you might like your visitor to take include:
Fill out a form
Make a phone call
Purchase a product
Visit a specific page or blog on your website
Leave a review
Join a mailing list
Call-to-Action Examples: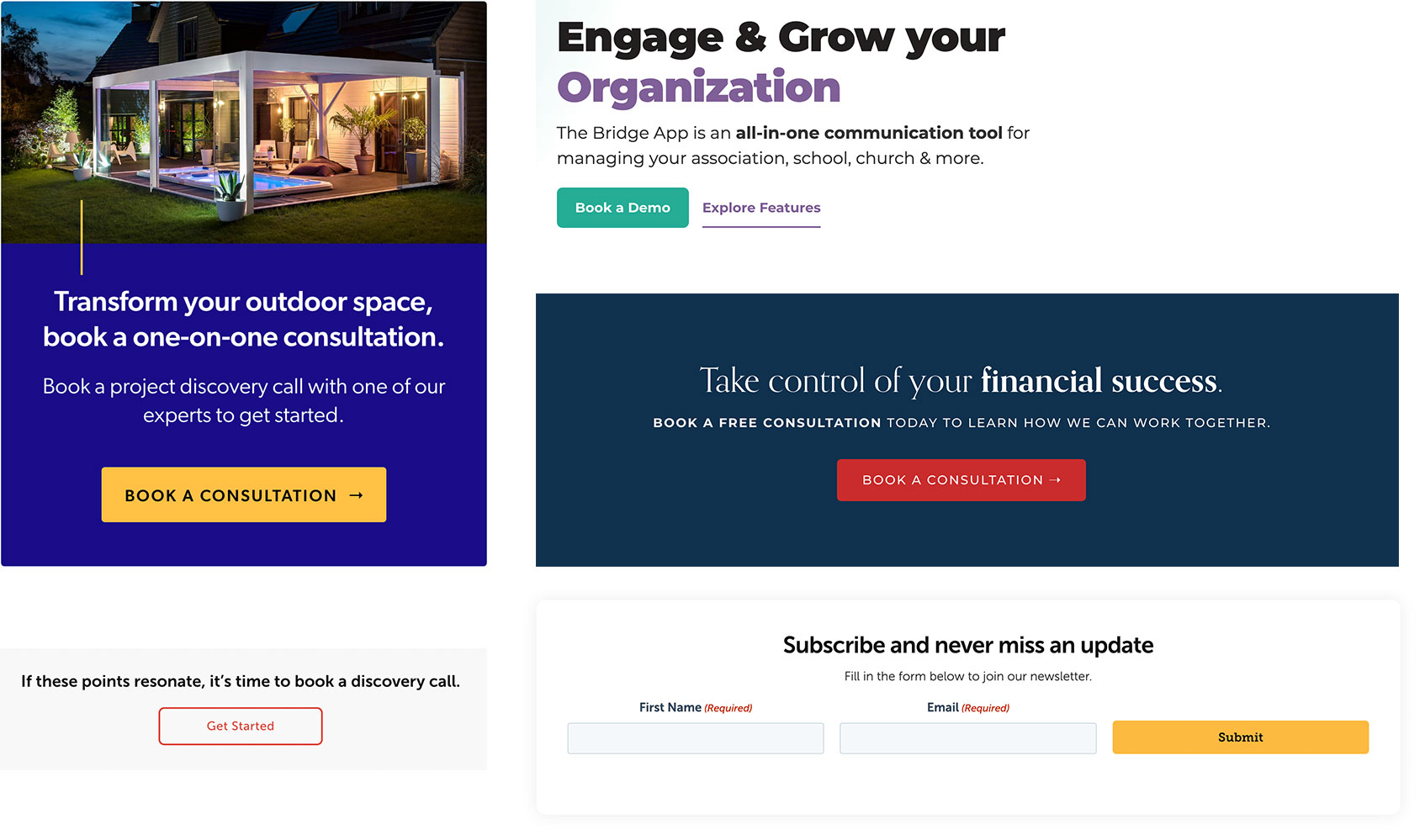 Why does it matter?
All websites should have a specific goal in mind for the visitor. While the expected action a visitor should take may seem obvious to you, it may not be crystal clear for everyone.
Several variables go into how intuitive your website is and how obvious the next steps are. Design, layout, content formatting, etc. contribute to the visitor's decision-making process.
You may also have primary and secondary goals for the website.
Implementing a call-to-action strategy is the best way to ensure visitors are likely to do the 'thing' you want them to do.
Where should your call-to-action appear?
You should include a call-to-action strategically throughout your website.
Here are some examples of where you might include them:
With your products or services
In a sidebar or secondary content area
At the bottom of every page, just before the footer
If you have a service-based business or a single offer, the footer call-to-action is critical. Why? Regardless of where the visitor is on the website, this message is clear, we want them to 'do this thing!'.
Inquire for a FREE call-to-action analysis
If you're struggling to convert visitors, click the link below to request a free call-to-action analysis. There is no obligation to hire Pixel Perfect. If you find our recommendations helpful we would be happy to provide an estimate.
Fun fact – the section above is a call to action!