Project Overview
TJC Construction
TJC Construction Management Ltd. provides luxury residential renovations to home owners living in Niagara, Hamilton, and GTA areas.
Pixel Perfect worked with TJC to develop web presence that could be used both as a sales tool and showcase of their past work.
The website is a strong credibility piece and has resulted in an influx of new, high-quality leads since it's launch.
Deliverables
Online Strategy
Responsive Web Design
Proprietary CMS (Tymbrel)
Search Engine Optimization (SEO)
Professional Photography
Client Testimonial
I'm thrilled with the way the Pixel Perfect team has refreshed our online presence, not only in terms of the design, but also in terms of the language and how they have 'captured' the essence of our company.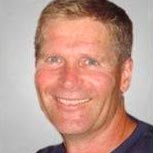 Tom Clohecy
President, TJC Construction